Leadership and Project Management
This page contains a snapshot of my technical leadership and project management experience
IndigoVision Test Team Leadership
I led the end-to-end testing of the company's Control Center suite, that was made up of a large front-end application, server based Network Video Recorders, and many other server based components.
The testing was integrated into an Agile/Scrum based development environment
Escalated support cases
I have developed the co-ordination and tracking of the investigation of support issues in engineering from an initial chaotic state to a controlled mechanism with tool support with usage increasing over time.
IndigoVision OEM cameras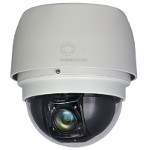 Liaising with a number of OEM suppliers, I led the definition of firmware releases to include critical bug fixes and features. I managed the bug tracking database, ensured OEM supplier understood problems and scheduled testing of firmware.
I put forward proposals for new firmware releases based on highest priority bugs and feature requirements. I liaised with OEM devlopers on releases and bug content.
IndigoVision test lab and environment management
Starting from a cramped environment that had problems with heat, noise, poor ergonomics, restricted capabilities and interference with office IT systems I have directed improvements towards a more capable and suitable test environment.
Agilent aCCESS7 Troubleshooting Test Team
Facilitated short daily progress meetings between testers and developers. Led the testing of the Network Troubleshooting products. Introduced tools and scripts for measuring and planning test progress. Led the adoption of Mercury Test Director (now HP Quality Center) tool
Motorola Tetra Stress & Stability lab
Presented lab concept to European engineering manager. Set up lab and team targeted this to requirements of Airwave project.
Motorola Tetra System Integration test team and lab
Reporting to the test group manager, Initially had technical leadership for the team working along side the team lead who had line management responsibility. Later I was promoted to have full responsibility for the team.
Large-scale end-to-end system testing
In an Agile environment we worked to delivery 4 monthly releases with 4 weekly sprints. I was responsible for planning of test activities related to a system consisting of 100s of IP CCTV cameras, multiple servers, and client workstations. I participated in Story Point estimation of system features. I assigned testers to feature teams. I worked with the Product Management and Operations teams to release packages of multiple software products.
Working as part of a multi-national project with 2 weekly incremental software deliveries from teams responsible for specific system components. I held review meetings to discuss test readiness of components. I planned system level integration test activities. I held defect review and assigment meetings with development team leaders.
Test infrastructure
Managed a distributed test lab with 700+ IP enabled devices, servers and workstation. Liased with Office Management on physical space and utility provision. Planned upgrades of test environment to meet needs of features being tested.
Proposed concept of a dedicated test system for performance testing of a regional mobile radio network solution.